Juicy J Explains Why Gangsta Boo Left From Three 6 Mafia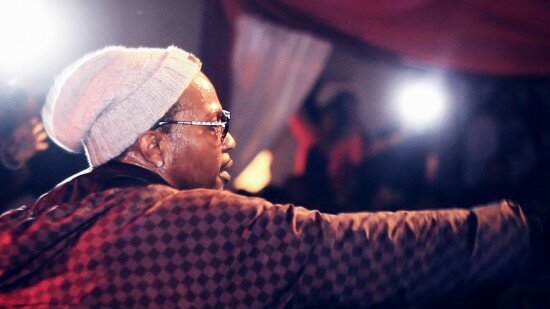 Juicy J explains why Gangsta Boo left Three 6 Mafia and he stated, "You have to grind much harder when it comes to new music."
During an interview with Hot 97, once Juicy J was done talking about Three 6 Mafia's status, he confirmed that he's doing his solo thing.
The Tennessee rapper explained the departure of Gangsta Boo from the group after he saw a Youtube video of the former Three 6 Mafia member apologizing for leaving the group without notice.
"She just left man. You know what I'm saying. It was all good, she just left," Juicy J stated. "She just wanted to do her own thing so we wish her the best. Yeah, that was it. I don't try to hold nobody back man. If you wanna do your own thing go ahead."
Juicy J also shared his thoughts about breaking a record in today's musical climate.
"Man, it was hard. It's still even hard now, but it's like you gotta do more grinding now. Back then you had to grind, not as hard as you do now," said the rapper. "You can have maybe one song in the 90's and you could sell almost 100,000 copies of a little underground song. I mean Three 6 Mafia we went gold and never had nothing on the radio just independent shit. It's still a grind, it's just different."
Photo Credit:www.rawhustle.com