Jay-Z Will Be Selecting Future Performance At The Barclays Center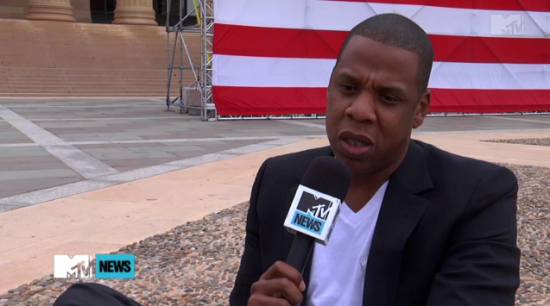 Jay-Z will now be selecting future performances at the new Barclays Center, which is located in Brooklyn.
This weekend is the beginning of an eight concert series starring Jay-Z. He even spoke to Billboard about the upcoming performances in the stadium and his future role.
The performances will begin this September 28 and will continue all through October 6. This will be a celebration for the first ever professional sports teams to reside in native BK since the Brooklyn Dodgers. Jay-Z will be selecting the greatest emcees just for this celebration, so fans can enjoy themselves and visit the new stadium.
Jay-Z stated, "I pretty much have sing-alongs at the concert and I want to encourage that even more. It's like a gift to Brooklyn to have this, to all us Brooklynites, to have this arena and this team. We just want to celebrate this team since it's the first since the Dodgers…I have enough jobs, but they'll still ask my opinion on most things…with future performance, there's a little nepotism. Rihanna's on Roc Nation, so of course she's playing the Barclays."
It was already mentioned that Rihanna has been confirmed to perform in the stadium next May as part of her World Tour, Diamonds.
Photo Credit:whatabarber.com