50 Cent's "Street King" Energy Drink Get Insulted By The Game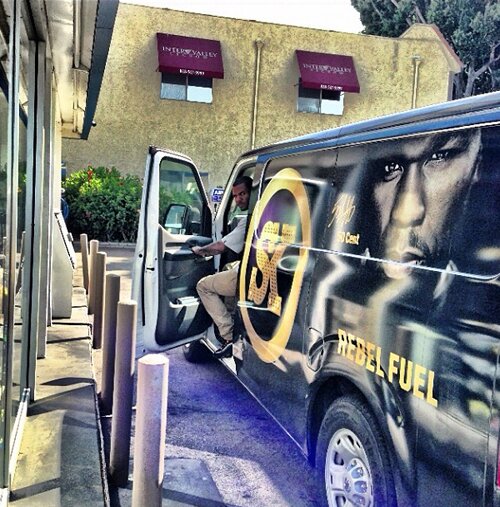 The Game attempting to reconcile with former G-Unit partner 50 Cent last year, but it looks like the Compton rapper is starting to backfire potshots at his long-time foe.
Even while trying to reconcile their differences always get the best of them and they end up going back to the stage they started in in the first place.
In a recent post on Game's Instagram, the Interscope rapper can be seen making fun of 50 Cent"s Street King energy drink as seen above.
SOHH  had recently reported that Game recently took a picture behind the wheel of a promotional vehicle for 50 Cent's energy drink company. Game start to joke around and was planning to steal the vehicle and hand out the shots to homeless people.
He captioned the photo, "The driver seen me coming & ran!!! Now I'm headed to skidrow to give this nasty shit to the homeless #JesusPiece."
This isn't the first time this year in which the California emcee took shots at G-Unit members. Last month, Game was reported of exchanging barbs with Tony Yayo amidst news of Yayo's falling out with 50 Cent.
Who knows how 50 Cent will react, but one thing is for sure that he's a busy man. He doesn't really respond to people who try to disrespect him anymore.
Photo Credit:prefixmag.com