Soulja Boy Gets Sued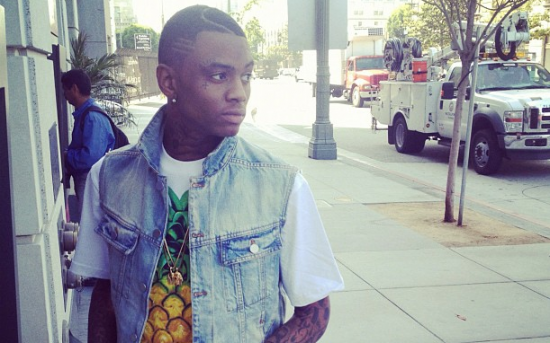 Soulja Boy was in an accident in the summer, June 23, 2012, and is now facing a lawsuit.
As if the accident isn't bad enough, the young rapper will even be facing a defamation suit.
TMZ had recently reported that the young rapper is getting sued for medical expenses, loss of income, property damage and emotional damages that they've had since the accident. Given by some information of witnesses and the victims, they explained that Soulja Boy crashed his Bentley into a Chevrolet in Los Angeles. The Chevrolet was owned by Bobbiye Sullinger and her passenger Herman Flowers. Both victims filed a suit against Soulja Boy last Friday, September 21, 2012 hoping to win the case and get the full amount of money they need to recover.
Soulja Boy denied that he was driving the vehicle during the time of the incident, but later confessed that he actually was driving the car.
Bobbiye Sullinger is suing Soulja Boy for defamation, which in their case the rapper posted a Youtube video after the accident. In the video Soulja Boy stated that Sullinger is a racist, liar and accused the young rapper of stealing the Bentley. Boobiye Sullinger exclaimed that the Youtube video has destroyed her career and reputation.
We still have yet to get the information on the specified amount Bobbiye Sullinger is seeking from Soulja Boy, but stay with us and we'll keep you updated.
Photo Credit:xclusiveszone.net