Khalifa Gets Accused Of A Hit-And-Run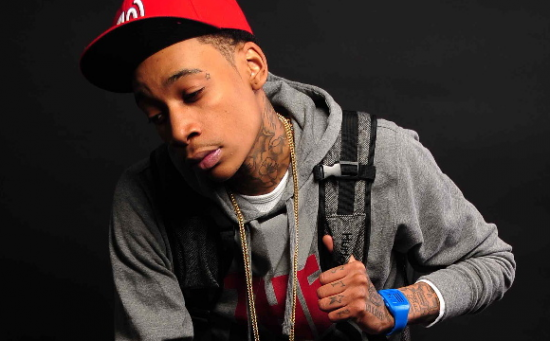 Wiz Khalifa gets accused of a hit-and-run which took place in Los Angeles, California on September 14, 3012.
TMZ reported that a woman (name kept confidential) filed a hit-and-run report last Wednesday, September 19, 2012.
The victim even stated that the rapper crashed into her car and then sped off from the scene. The police officers in Los Angeles want to have a little chat with the rapper after hearing this complaint. Wiz Khalifa was working with the victim that night for one of his music video shoots, which ended around midnight was the set was cleared.
Even though the young rapper is expecting his first child with his fiancée Amber Rose, he still finds a way to get in trouble with the law.
Not that long ago in May, Khalifa was arrested in North Carolina for having in his possession 11.39 grams of marijuana. Ten days after that, the cops got some complaints of smelling marijuana in a hotel room. Khalifa tried to get rid of the evidence, but was then later discovered with 3.7 grams of marijuana in his pocket.
Wiz Khalifa was finally contacted through his manager, but has yet to shed the light on this matter.
Photo Credit:defglam.com