Kanye West Doesn't Have One But Two Dirty Tapes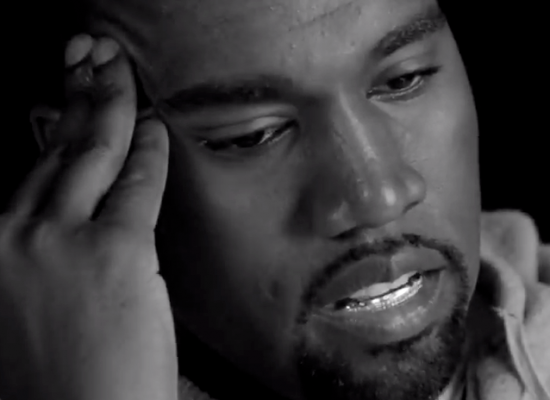 We recently reported about Kanye West's recent scandal on his home made skin flick.
Even though someone stole it from his computer to make a profit it was recently discovered that he has two homemade video's.
TMZ reported that Kanye West has two videos which are being sold to the highest bidder online. They state that the video is the same as the first one, except it's actually 40 minutes longer. The tapes of West were shot several years ago with some exes. If the videos get sold then West's reputation can go down the drain or it can gain a lot of publicity.
Kanye West is now unsure how the seller got the sex tapes from his computer, but is now going to pursue him/her with "a legal vengeance." Kanye believes that it must have been someone close to him, such as a friend, family member or a worker.
We'd also like to remind you that over the weekend Kanye West's lawyer released a statement reading the rights of the seller. In the statement she stated, "You're posting advertising, marketing, displaying and otherwise disseminating the stolen screen shot and/or other materials on the tape constitute actionable violations of Mr. West's rights and privacy and publicity."
We still don't know who is the highest bidder is, but my instinct say that people may not jump at the opportunity to buy it considering there may be legal ramifications.
Photo Credit:datnewcudi.com