Young Buck Locked Up But Still Has Time To Spit Bars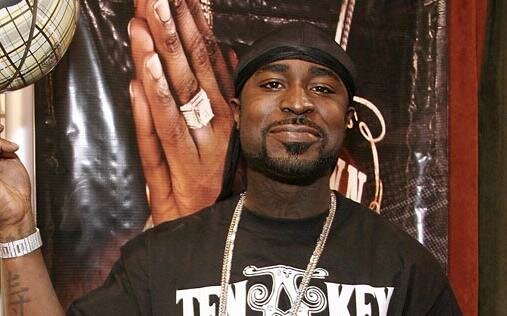 Young Buck is currently locked up behind bars for gun a possession; the total time that was handed down to him was 18 months, to be served at FCI Yazoo City Low prison. That may not be much considering he was a repeat offender, but it's not exactly a few days either.
He began serving his time in August and since them many have been wondering how the ex G-Unit member is doing. Well he recently made a call, gave everyone the 411 on how he is holding down and also took the time to spit a few bars.
"I'm good, I'm well taken care of. I'm straight, you know what I'm saying? Even under the circumstances that it is, it's prison. At the end of the day, I'm making the best out of prison," he said. "I don't even call it prison. I call it chain gang college now. I'm handling it like a real man gotta handle it, and there ain't really no other way. Once you back here, you can either do the time or let the time do you. I choose to do my time. I stay out the way."
I'm glad that he is trying to keep positive about the whole situation, but it may be very hard for him to actual make money with music once he is released into the community once again. If many of you may recall, the IRS took plenty of materialistic thing to get compensated for his unpaid taxes. But they also took ownership of some of his music and hi rapper name 'Young Buck" as well. So this leaves me thinking what will he call himself once he gets out? I mean he can't just use the name Young Buck once again and start making profit from it or the IRS may come and get him once more.
Watch the freestyle below (Charlie P via HHNM).
Photo Credit:msn.com