Caskey Signs With Bridman And Cash Money Records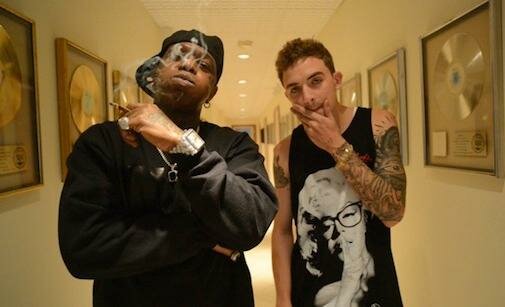 It seems that Birdman is really looking to strengthen his label as he signs yet another new artist to Cash Money. This time he went into the depths of Orlando to sing an upcoming 20 year old artist who shows promise to be a star.
According to a press release, Orlando, Florida native Caskey has signed onto Cash Money with an "extensive deal" encompassing publishing and merchandising, and has also signed to publishing company Money Mack Music. Cash Money Marketing LLC will also oversee his merchandise.
So how was it that an Orlando native managed to get signed by a New Orleans label? Well it all started with the buzz Caskey built with his 2010 mixtape No Complaints. The mixtape caught the ear of Lil Wayne's producer DJ Nasty, who passed off his songs to the Cash Money CEOs. After that it was all a wrap!
"The minute that Caskey walked into our first meeting, I knew he was a star," said Birdman. "There was no seconds thoughts. [...] It was clear from the minute he opened his mouth, the white boy could rap and had that star quality."
"I've wanted to be a performer my whole life, so signing with Cash Money Records and having this platform to release my music has been a dream. I greatly respect Birdman, Slim and the YMCMB family," said Caskey.
"I look forward to making the city of Orlando, my fans and my label proud."
Photo Credit:derickg.com