Wiz Khalifa Finalizes New Album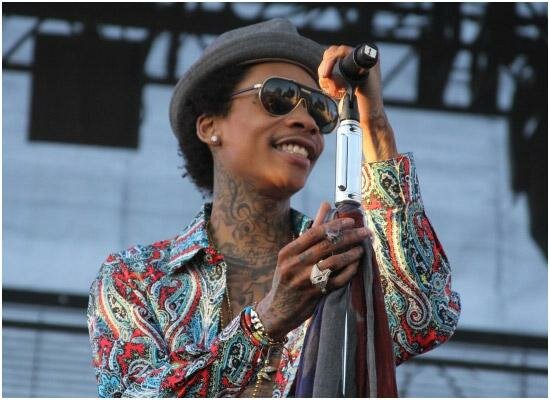 Wiz Khalifa has announced that his album finally gave in to his demands and now he has been able to finish his new album. In what seemed like a never ending disagreement between Wiz and Atlantic Records, many thought the release of Wiz's new album O.N.I.F.C. would not come soon enough. But it seems that there is light at the end of the tunnel.
The issue at hand was that Atlantic wanted more singles from Wiz, but Wiz only wanted to record a specific amount of songs, concentrating on quality instead of quantity. After what seemed like an eternity the album has finally come together as a final product with both sides happy about the outcome.
"There was always a happy medium," Wiz told MTV News.
"It's just like I said, you gotta express those views and that's where I said I was at, at that point with me more or less having to express my views and make those stick."
"It's nobody's problem or anything like that. That's just where we was at, at the time."
Wiz really wanted his musicianship to show on each O.N.I.F.C. track.
"The album is completely done and that's what it was, just getting it all the way finished," Wiz said.
"You can just expect it to be more musical. All the elements that you're used to getting from a quote-unquote 'Wiz project,' you're gonna get every last one of those elements, whereas I feel like the first album lacked some of those elements."
On a separate note, Wiz and Amber recently revealed that they are expecting a baby and already know if it will be a boy or a girl but they are not sharing that info just yet!
Photo Credit:wizkhalifa.com