Kanye West Goes All Out For Kim's Birthday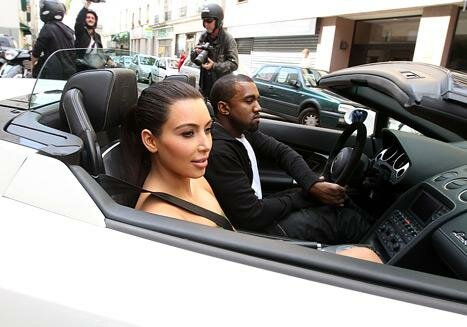 Kanye West decided that money wasn't an issue when it came down to his girl Kim Kardashian as he has spent over one million dollars on presents for her 32nd birthday next month. Kim and Kanye seem to be the real deal and now with Kanye spending so much money on his girl it seems that this may lead to a very promising future.
Kim will celebrate her big day next month and Kanye is determined to make it extra special, as a matter of fact he wants to make it so memorable that he has arranged a private island vacation and bought her some special designer gifts.
A source said, "Kim has been really down about turning 32 and having two failed marriages behind her and no children, so he wants to make this extra-special. Plus it's her first birthday since they've been together as a couple."
"Kanye has never been shy of splashing out on the women he loves, but this time he's pulling out all the stops with presents."
Kanye has also arranged for them to travel to Pine Cay, a private island in the Turks and Caicos group of islands in the West Indies with a group of their friends where he will throw a huge birthday bash for Kim.
Designer gifts include a made-to-order special edition Prada bag, lined in a 'KK' print, a diamond bracelet and a Chanel dress.
Now I know that diamonds are a girl's best friend, but I have to admit that I believe Kim has long been a materialistic person. With that said if Kim does happen to marry Kanye well many may think that it was because of the money and gifts that Kanye bathed her in.
Photo credit:usmagazine.com