J. Cole Gives Fan The Chance Of A Lifetime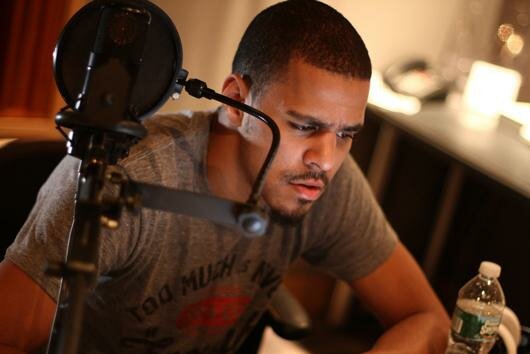 J. Cole has always said that he makes music for his fans and that he likes keeping a close connection to them every chance he gets. And so far the young rapper has pulled through with what he has said as he recently gave one of his fans the honor of releasing one of his new tracks.
J. Cole had a back and forth conversation with a fan on Twitter recently and much to everyone's surprise he sent the fan his new song so that the fan could release it to the masses! Cole's track that was released by the fan is his latest track, "I'm a Fool."
Now normally a release for a new track is usually done through major media. Whether it be websites, blogs or radio stations, however it seems that J. Cole is more interested in making his fans happy than following protocol. That may be one of the most unique things about Cole, the fact that the industry has not changed him.
This is how it all went down, the fan @sultanofswatt asked Cole if "I'm a Fool" had been released yet. Cole replied by saying the song hadn't been out yet. Then Cole asked if the fan wanted the track in full. He followed up by asking for the fan's e-mail and then delivering the track soon after.
@JColeNC is I'm a Fool out?
@SultanofSwatt Naw. You want it?
@SultanofSwatt What's your email
@JColeNC – Im A Fool hu.lk/ch5v128ahd6o, you got it here first lol
I have to admit after J. Cole had recently dissed Diggy Simmons, I was thinking that perhaps success was taking his head a bit too high, but after seeing this I can truly say that J. Cole is still down to Earth and still down for his fans and supporters.
Photo Credit:hiphopwired.com