Nicki Manj Officially Signed On To Idol Panel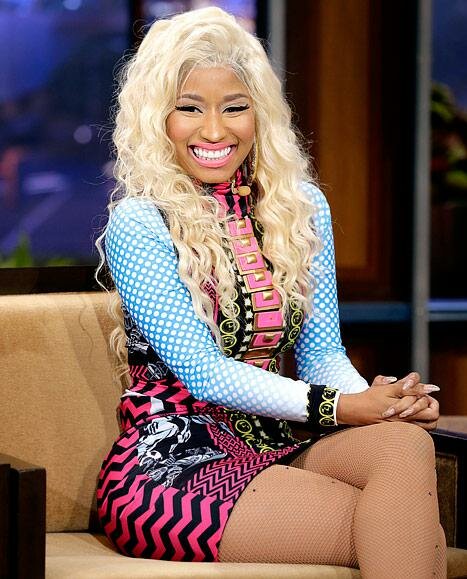 It has been months of rumors and guessing among Idol fans, but we finally have an official panel lined up for the new season of American idol.
As of Saturday evening we finally received confirmation that Nick Minaj and Keith Urban are now official signed to be on the judges panel for American Idol.
Both artists will join Mariah Carey who was confirmed as one of the show's new judges earlier this year. In these recent months there had been several other artists including Pharrel Williams, Kanye West, and Sean "Puffy" Combs who had been linked to the panel. But Nicki and Keith have come out as the top pick for American Idol producers.
Fox confirmed that the two stars will join Mariah along with returning judge Randy Jackson.
"Nicki's an unbelievably captivating international phenomenon who has made an indelible mark on rap and pop," Fox's Mike Darnell said.
"And Keith is another great addition to Idol,  he's one of the biggest stars in country music and I know that our fans and contestants will fall in love with him."
"With an unparalleled star like Mariah, fan-favorite Randy, chart-toppers like Nicki and Keith and our incomparable host Ryan [Seacrest], we've put together one of the most exciting judging panels around."
With the recent confirmation of both artists now set to be judges, this should not only settles months of speculation about the show's panel, but also help many of the fans get some of the much needed sleep that they have lost while waiting for the big announcement.
I for one do not see how Nicki can even be considered a worthy judge on American Idol. I think she may be there more for the ratings, because realistically she can't sing. So how is she supposed to give the competitors any feedback? Now Keith Urban, the guy is a singer and a star so he has earned every right to judge other people when it comes to singing.
Come on guys, this show is supposed to be about helping people with the talent to gain national exposure and a shot at a record gin contract.  I think somewhere along the line we lost track of that as the show is slowly losing more of its audience.
Season 12 of American Idol starts in January.
Photo Credit:usmagazine.com