J. Cole Takes Shots At Diggy Simmons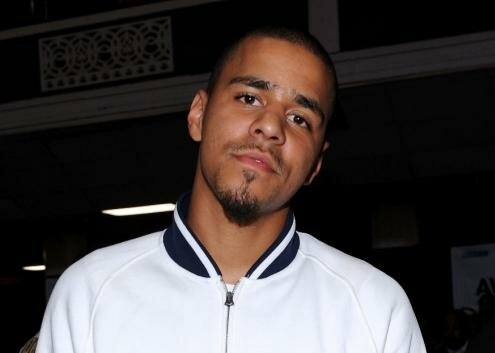 J. Cole has never been one to go looking for trouble, however now it seems that it may be open season as he recently took a shot at the young hip hop artist Diggy Simmons.
J. Cole caught many of guard as he took aim at Diggy Simmons in a live freestyle.
Both of these artists may have had a minor argument in the past but they had allegedly come to an understanding and squashed their differences this past June. But J. Cole has decided to forget about that agreement and throw some bars at Diggy Simmons.
The creative Roc Nation artist called Diggy on his low album sales in a freestyle while in front of over thousands of fans.
At all went down in Charlotte, NC as Kendrick Lamar brought out Cole at the BET's Music Matters Tour. Cole went on to perfume a number of tracks from his recent debut Cole World: The Sideline Story. But he just could not resist the opportunity to call out Diggy over the shortcomings of his album sales.
"Picture me hating on a young ni**a with talent/Album flopped, but it's cool, he caked out on his allowance," rapped Cole.
The bad blood between the two originally started after Cole made lewd comments about Diggy's older sister Vanessa, with whom Cole attended college. But from a grown mans perspective this is just plain dumb. Realistically J. Cole will not gain anything from this beef, I mean come on the guy is picking on a 16 year old kid, who does not even bang.
You are better than this Cole!
Photo Credit:bet.com