J-Diggs Detained For Assault And A Possible Attempted Murder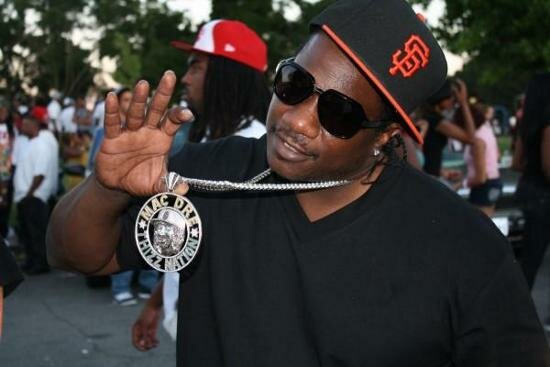 J-Diggs had been missing out on the headlines that is, until recently when him and three other members of Thizz Entertainment were detained for assault and attempted murder.
A total of four members from Thizz Entertainment are now in the middle of a major legal struggle. Thizz co-owner/rapper J-Diggs and three entourage members were recently arrested in Hawaii on charges of assault and attempted murder.
Diggs claims that he and his entourage just got into a minor scuffle with security personnel in Hawaii after the crew was forcibly removed from the Big Kahuna Bar and Grill. Diggs says after they left the bar, security followed them and continued to look for a fight until the brawl broke out leaving one man's throat cut.
"Me and three of my entourage got kicked out of Big Kahuna Bar and Grill. The security punched of my dudes in the jaw as the police were pulling up, so we went across the street and posted on the strip," he explained.
"Four large island security guards came across the street demanding us to get off the strip and that's when it turned into an all-out brawl on Waikiki beach…I was charged with slapping and beating a 6 foot 4, 320 pound security [guard] and his friend with a board…onother dude['s] throat is cut…and three out of the four went to the hospital with major head back and neck wounds. The dudes wrote statements against us and we were all charged."
Now here is the kicker, there were witnesses saying that Diggs and his crew were simply acting in self-defense, but the four men were still arrested and are now being held in jail at with a whopping $150,000 bail each.
Photo credit:urbanblok.com