Usher Speaks About Custody Battle With Oprah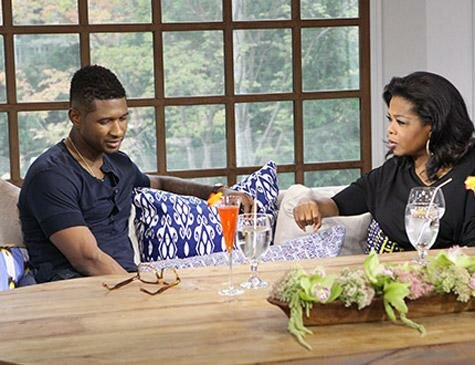 Usher has been through an emotional roller coaster over the past years and he recently got the opportunity to open up about his ordeals in an interview with Oprah Winfrey.
It's no secret that Usher was caught up in a bitter dispute with his former spouse Tameka Foster over their children Usher Raymond V, four, and three-year-old Naviyd Ely. It was not until recently that Usher won primary custody and the artists stayed silent on the matter that is until he had a chat with Oprah.
Last year, Usher seemed to hit an all time low as he famously broke down and walked off the stage during a concert in Berlin.
"I felt like I would never perform again," Usher admits during the clip.
The star was accused of cheating on his wife during the bitter custody battle ' an issue he also discusses on the show. However, Oprah ensures the interview also broaches some light-hearted subjects.
Oprah also asks him a very personal yet daring question as she surprises him by asking if he makes love to his own music. The singer responds with laughter in the clip and quips: "I love that!"
Then comes the all too personal questions about the legal battle for his kids and how Usher feels about the verdict. Let's not forget that Usher also recently lost his step son in a jet-ski accident and know it seems even worst for his ex-wife as she has lost four kids instead one.
Oprah's Next Chapter starring Usher is airing in America on Sunday.
Photo Credit:rap-up.com