Arian Foster Wants To Be A Rapper!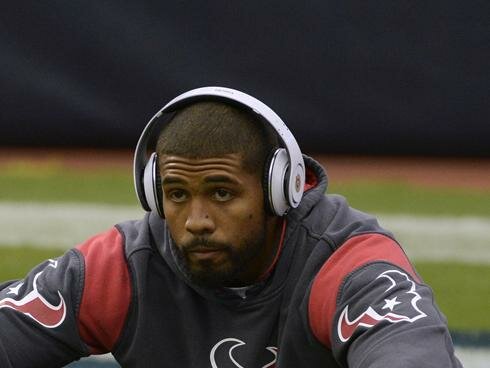 Houston we have a problem! Arian Foster has rap, not only on his iPhone, but also on his mind as the NFL pro is poised to chase his dream to be a rapper.
Houston Texans star running back starter Arian Foster may be putting in his work on the football field and the NFL, but it seems that he also has a bigger dream, that of being a Hip-Hop artist.
Foster had a heck of a game against Miami this past Sunday as he scored two touchdowns giving the Houston Texans' a 30-10 win over Miami.  But now it has been revealed that he is also working on material with Texas rap legend and one half of the UGK, Bun B.
During an interview with NewsFixNow.com, Bun B. revealed that Arian Foster, is passionately working on his rap career during the off-season.
"It's not something that he really focuses on during the season cause he wants to make sure the Houston Texans get every dime they paid for out of him," Bun B. explained.
"He's very focused and very determined to make sure he gets his best effort when the season's on the line."
Bun- B continued, "I'm just having a ball right now. The teams looking good I'm excited about what the future holds."
It seems to me that in today's world everyone wants to be a rapper or an actor. It makes no sense to me as to why you would not just focus on being the best running back ever if you are already in the NFL. This is why we don't have great players like Emmit Smith, Jerry Rice or Barry Sanders anymore, becaseu people don't want to put the extra effort and dedication into the opportunity that has already been presented in front of them.
Photo Credit:tucsoncitizen.com