Chris Brown's Gets A New Tattoo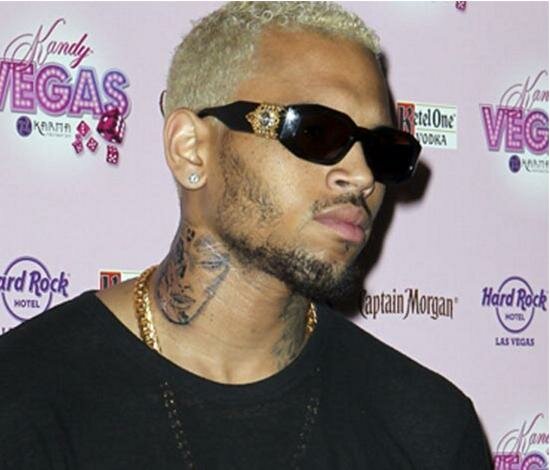 Chris Brown was recently getting plenty of media attention after kissing Rihanna at the VMA's and now the hip hop singer is back on the spot light as he reveals a new tattoo that raise many speculations.
Chris Brown's new tattoo left many thinking that it resembled his ex-girlfriend, Rihanna's face. However, this is not the case as Brown's publicist has released a statement revealing the real nature of the tattoo.
TMZ posted a picture of Chris Brown as he donned some fresh ink on his neck. The image is of a woman's battered face. Some have speculated that the image is of his ex-girlfriend Rihanna's face, though sources close to Brown claim that "it's a random woman."
Chris Brown's publicist made it very clear that the new tattoo on Chris Brown's neck is not of a woman's battered face. Instead, the  ink is of a MAC cosmetics design of a skull associated with the Mexican celebration of the Day of the Dead. Tattoo artist Peter Koskela brought the design to Brown and converted it to tattoo.
Brown has not gone public with the  matter, but he did go on  Twitter and posted a link to Perez Hilton's site that show similarities  between the tattoo and Rihanna.
Photo Credit:Ballerstatus.com