Rihanna Honors Grandma With A Tattoo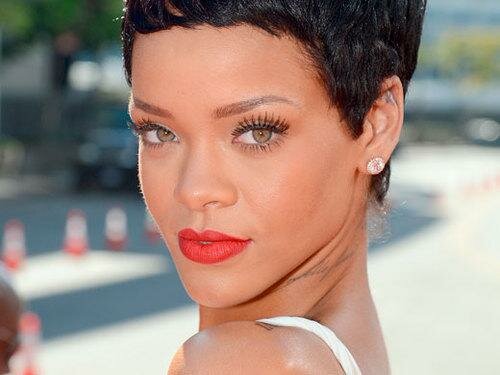 It's no secret that Rihanna loves ink as the hip hop singer has on many occasions treated herself to body art. Which is why it would come as no surprise that she infuses the love she has for tattoo's with the love that she had for her grandmother by getting a tattoo in her honor.
Rihanna thought it would be a great idea to honor her grandmother with a sprawling goddess tattoo on her ribcage.
This hip hop singer was left with an empty spot in her life when she lost her beloved relative Dolly following a long battle with cancer earlier this year.
In memory of her grandmother Dolly, Rihanna inked a tattoo of an Egyptian goddess to her ribcage. The star posted a picture of the tattoo on picture sharing site Instagram, which shows Isis kneeling with her knees spread.
"Goddess Isis – Complete Woman – Model for future generations – #GRANGRANDOLLY – always in and on my heart (sic)," she wrote as the accompanying caption.
In the photo, Rihanna is covering her bare chest with her left arm to show off the vast inking.
Rihanna was seen emerging from a tattoo parlor in London over the weekend, this marked the same weekend in which she performance at the London 2012 Paralympics closing ceremony in the capital city on Sunday night.
"What a blessed evening!!!! #Coldplay #HOV #paralmpicsclosingceremony (sic)," she wrote on her Twitter page after the performance.
Photo credit:celebritysmackblog.com