Karrueche Tran Is Furious With Chris Brown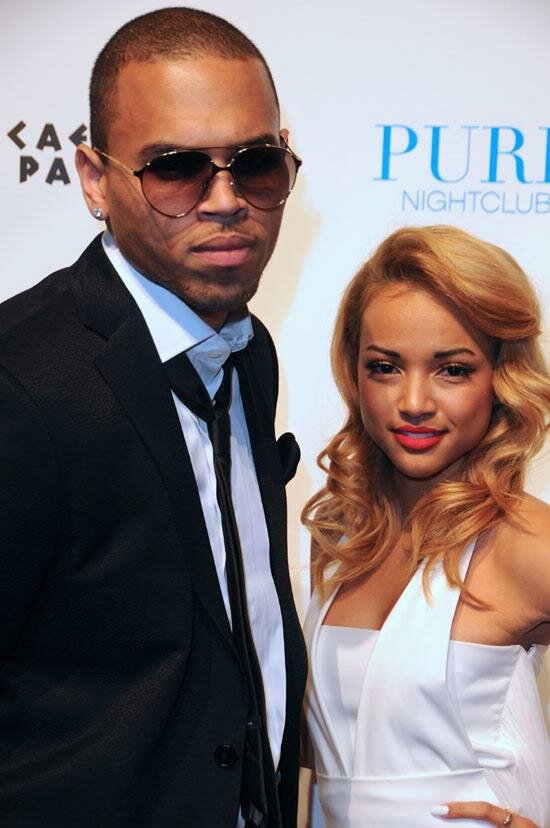 Looks like Chris Brown just managed  to anger another woman in his life, as the hip hop singer recently got a bit too close to Rihanna at the 2012 MTV VMA's.
Karrueche Tran caught a glimpse of current boyfriend, Chris Brown and Rihanna kissing each at the MTV VMA's and now she is completely fuming.
It all went down on Thursday at the 2012 MTV Video Music Awards at the Staples Center in Los Angeles, California.
Chris Brown and Rihanna came close together to share a few words and surprised everyone by trading a kiss. Karrueche says that she saw the act as, " public slap in the face."
Rihanna and Chris have been on and of the media as the pair have been conveniently spotted at the same place and same time on several occasions. If you recall, both parted ways in February 2009 after Chris assaulted her. However, other rumors are that both have been trying to rekindle their romance.
So you can only imagine the bad blood brewing between Rihanna and Karrueche. The source even mentioned that both have been disliking each other more and more.
"[Karrueche] and Rihanna really hate one another and Chris ultimately just does what he wants. Seeing him with Rihanna at such a public event made her very angry."
Rihanna was recently featured with Oprah Winfrey where she opened up about her complicated feelings for her Chris. No matter what their history may be Chris and Rihanna seem to be drawn together like magnets, the only problem is that they just may be like gasoline and matches, meaning it's a disaster waiting to happen.
Photo Credit:inceptionwallpaper.com