Cee Lo Green Ready For NBC Sitcom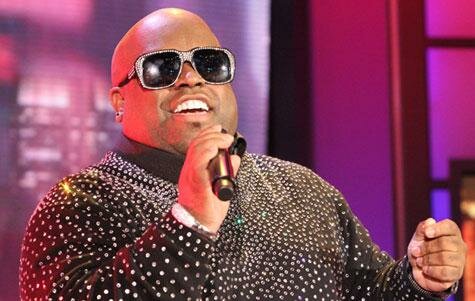 Cee Lo Green shows his fans around the world that he can handle more than one job at a time as he is now preparing to make his acting debut on the small screen with a new sitcom for NBC.
Cee-Lo is one of the judges on NBC's talent show "The Voice," but it seems that he is now ready to take it one step further and get into the acting aspect of television. Deadline reports that Cee-Lo will expand his role into the realm of scripted TV.
Cee Lo is already patching up a deal to star in a new multi-camera sitcom for NBC. The sitcom has yet to be given a name, but we do know that it is Based on Green's relationship and experiences with his ex-wife and children. Cee-Lo will play himself as he juggles his family life and recording career.
TV veteran Ali Leroi will take the role and responsibility of inking the scripts, co-creator of "Everybody Hates Chris" and developer of "Are We There Yet?" Cee-Lo has a vivid imagination so it is only fitting that he serves as the show's executive producer, plus who better to know about his life than him.
Cee-Lo has also starred in the feature film Sparkle so he should have no problem with his acting skills, now its just a matter of the show catching on.
Photo Credit:rap-up.com