Kanye West Brags About Kim's Dirty Flick In New Track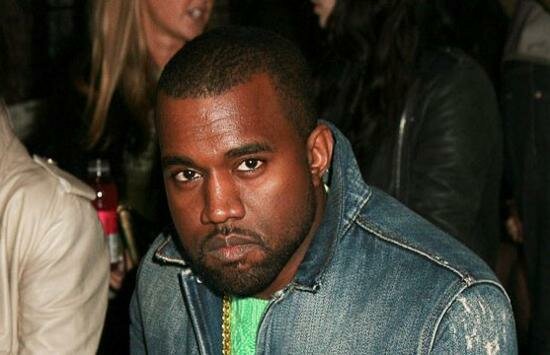 Kanye West has always been one to follow his own road and at times he has been known to pull some crazy stunts, but he recently surprised me when I heard him brag about Kim Kardashian's homemade video on one of his new tracks.
The Chicago rapper is not shy to admit that his girlfriend got famous all thanks to Ray J and his directing skills or lack thereof, as he raps about Kim Kardashian's sex tape in his new track.
Kanye mentions Kim's infamous video in his single Clique. In the song Kanye discusses his unique lifestyle, and Kim's movie.
"Eat breakfast at Gucci/ My girl a superstar all from a home movie," he spits.
Now I can't speak for everyone, but I for one would never boast about my girlfriend having a homemade video with someone else, as a matter of fact I would not even want to know about it!
Kanye is in his own category, but I just can't tell if he is really head over heels for Kim or if this is another publicity stunt that both Kim and Kanye are cashing in on. I mean come on seriously you're going to brag about the fact that the person you are supposed to be madly in love with got famous due to a homemade skin flick, THAT SHE MADE WITH ANOTHER GUY!??
Another interesting fact is that Jay-Z's wife and hip hop superstar Beyoncé Knowles is wary of Kanye's involvement with reality TV star Kim. Initially both women seem to have gotten along well, but sources claim that their differences are now starting to show.
"Beyoncé is always very cordial with Kim, but she's keeping her distance. The Kardashians are not what I'd call inside her comfort zone," an insider told Chicago Sun-Times.
"Even though Bey can be very flamboyant on stage when she's performing, she's basically a pretty private, even somewhat shy person. She's a strong personality and makes her opinions very clear, but she's not into what I'd call 'personal flamboyance' – like what you see from the Kardashians. . You will never see Beyoncé doing a reality show – that's for sure."
I applaud Beyonce as she has always kept it classy ever since day one!
Photo Credit:hiphopwired.com