Chief Keef Issue's Threat To Lupe Fiasco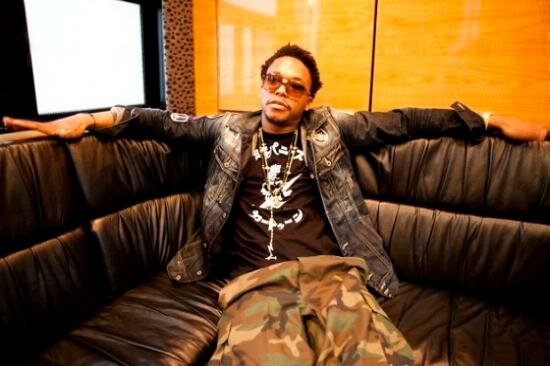 Chief Keef was recently made an overnight star mainly because of Kanye remixing his song 'I Don't Like', and now it seems that the young so-called emcee has a bone to pick with veteran rapper Lupe Fiasco.
Keef has managed to stay in headlines mainly due to his senseless remarks on Twitter as he was believed to have laughed at the death of a Rap rival, Lil JoJo via Twitter. Keef tweeted yesterday evening (September 5) that he will "smack" fellow Windy City artist, Lupe Fiasco. Keef also referred to Lu as "a ho* ass ni**a" and "lil b*tch."
@ChiefKeef
Lupe fiasco a hoe ass nigga And wen I see him I'ma smack him like da lil bitch he is #300
It seems that Keef is bitter after last week, when Lupe, publicly criticized the youth movement in Chicago, and in Chief Keef was one of the main culprits.
In an interview with Baltimore, Maryland radio station 92Q, Lupe said, "Chief Keef scares me. Not him specifically, but just the culture that he represents," said Lupe in a video posted on FakeShoreDrive.com. "Specifically in Chicago. And I don't speak this about any other city because I'm not from there. But like my family lives in Chicago. So my nephews, my cousins, my friends, and my peoples they all in those hoods that he represents. When you drive through Chicago…The hoodlums, the gangsters, and the ones you see killing each other. And the murder rate in Chicago is skyrocketing and you see who's doing it and perpetrating it, they all look like Chief Keef."
It was later that Lupe Fiasco tweeted a response to Chief Keef.
my father i have spoken the truth to them yet it has only made my life in this world more troubled. i can bear this no longer…
i have spoken peace only 2 receive vitriol and malice in return. My brother seeks destruction my sister seeks attention paths to nothingness
i'd die for them…but they'd probably spit on my grave…i still will die for them…just bury me in a place far from their reach…Amin
Lupe Fiasco also made mention that he was done with the rap game and that Lupe Fiasco's Food & Liquor II: The Great American Rap Album, will be his last.
This album will probably be my last…its been a pleasure to have all my fans provide so much love an inspiration for me and my family
but my heart is broken and i see no comfort further along this path only more pain. I cannot participate any longer in this…
My first true love was literature so i will return to that…lupe fiasco ends here…
Photo Credit:thisiswalder.com