Lil Wayne Speaks About His Latest Mixtape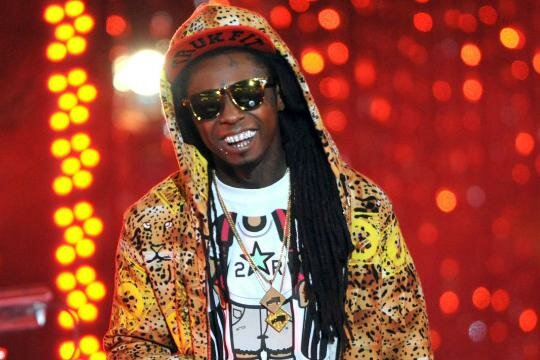 Lil Wayne recently released his much anticipated mixtape and says that he is a "generous dude" towards his fans.
Weezy is the founder and president of Young Money Entertainment, but that doesn't mean that he just kicks back without headed to the booth every chance he gets. Lil Wayne just released his latest mix-tape, Dedication 4.And the fans have responded in a very positive manner.
"The reason why I'm recording mixtapes is because I've grown a whole fan base that just loves Wayne mixtapes," he said in an interview with Mixtape Daily.
"Me being the generous dude I am, I have to cater to those people, so that's why I do the mixtapes now."
Lil Wayne's label has signed artists Drake, Nicki Minaj along with several other artists. But Weezy still seems to be the one with the biggest fan base.
And just to show how strong the Young Money roster Weezy, Nicki and Drake have been nominated for gongs at the MTV Video Music Awards (VMAs) this week.
The 29-year-old star is proud of the success he has achieved throughout his career with both his own music and his fellow signed stars.
"The competitive person I am, it makes me feel great, awesome, excited and all that… but overall, it makes me feel undone," he explained last month when asked about his VMA nods.
No matter what though you have to respect the work ethic that Weezy puts forth with his music as he is always trying to stay ahead of the competition.
Photo Credit:zimbio.com