Rihanna Gets Out Of Control In Nightclub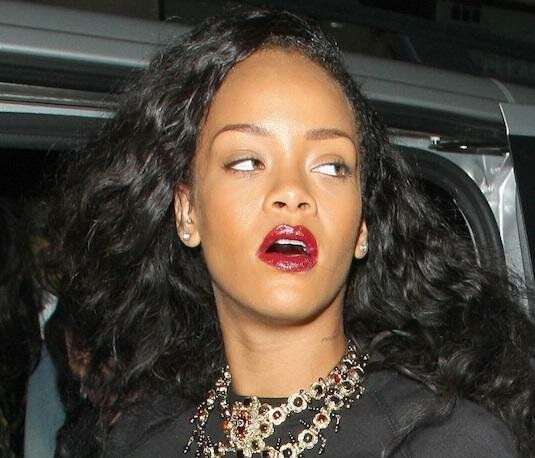 Rihanna loves to party, but it seem that the Pop princess is taking it too far as she was almost thrown out of a London club for "jumping on a table" and smashing.
Things would have gone bad for Rihanna, however she was lucky enough that the bouncers realized who she was, before they took action against her.
The Pop singer was living it up partying at The Rose Club in the English capital when she smashed a table by leaping on to it. The bouncers took quick action and were about to kick her out until her friends intervened, all while Rihanna shouted "Don't you know who I am?" It was then that the bouncers backed off and let her stay.
One onlooker said, "They were trying to eject her when her girlfriends starting screaming, 'That's Rihanna, you idiots!'
"Ri was telling the bouncers to get off and there was a scuffle. I don't think they knew it was her.
"Finally, before they got to the exit doors, they realized their mistake and the club manager ordered free drinks for the table. And a new table, of course."
Sure they showed her favoritism, but then again who wouldn't, Rihanna is an A-list celebrity.
Rihanna did not let the incident bother her as she stayed until 4am and headed straight for another party.
Of course many friends are now worried about her as she is getting more and more out of control. One source even said, "Her boozy behavior's raising eyebrows. Everyone likes a drink, but her more than most."
Photo Credit:bossip.com