Game Reveals The Reality Of His Music Videos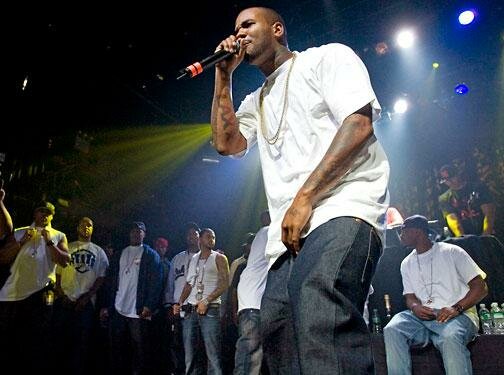 Game has been hard at work with his new album, new reality series and a wedding; but the West Coast rapper took the time out to make one thing clear; that every song and every track and every music video for his upcoming album are going to be one hundred.
Game was excited to breathe some noe life into the hip hop scene as he recently released his new track Celebration, the first single from his fifth album Jesus Piece. The track features guest appearances by Chris Brown, Lil' Wayne, Tyga and Wiz Khalifa.
Game says that while shooting the music video for Celebration, he wanted to make sure everything was authentic.
"My videos, I don't like them to be fake or feel like anybody gotta act, so we're really having a barbecue out here," Game revealed to MTV News.
"It's real food, it ain't no prop food, it's real water guns – everything real."
Game took old school and stuck to his roots while recording Celebration.
"I grew up in Compton, California, and I'm a huge fan of Bone Thugs-n-Harmony," he explained.
"This is my fifth album, and my whole career I've been trying to figure out how to flip 1st of Tha Month and I finally did it. I wanted to keep the feel of the song without taking too much of the original."
On another note the rapper is said to be happy for his recent success and counts every blessing. At one point he had even retired, but he felt the music calling him back and he has not taken a second to rest since then.
Jesus Piece is slated for release in 2013.
Photo Credit:werunhiphop.com