Slaughterhouse Shares Their Opinion On The Respect They Earn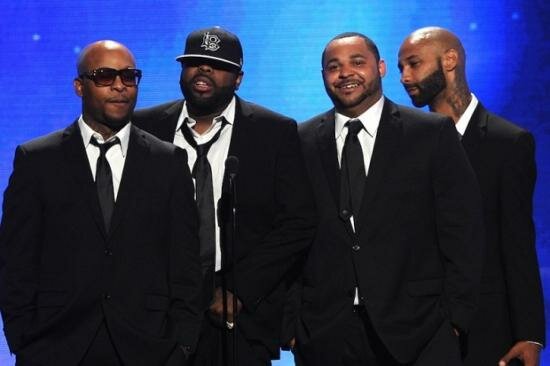 Slaughterhouse is very powerful lyrical group and as of lately they feel they've done enough to earn some respect in the industry. The members of the group recently touched base about some issue's including the respect they feel they get and deserve.
You may know by know that Slaughterhouse has signed to Shady records to become part of the Shady 2.0 group. And even though Slim has been able to dish track after track for radio play the same cannot be said about Slaughterhouse. This leaves many questioning, if the group will ever appeal to the commercial side of music.
In a recent interview on ThisIs50.com, the group addressed whether they are underrated, and the group seems to have mixed emotions on this one.
"No," said Joell Ortiz, while Joe Budden yelled, "Fu#k yeah!" Joell elaborated: "I can't walk on the street – I'm not Joell Ortiz anymore! I'm a fu#kin' one-quarter of [Slaughterhouse], that's it."
"Every fu*kin' show, niggas peekin' behind stage, I'm like, 'they're not here!'" added Joell, laughing. "We get respect. Ni**as respect us."
Joe Budden did not agree. "We four of the best rappers in the world, I feel like. That's just me. And, let me be clear: I feel like every emcee – not rapper – I feel like every emcee should have that mind state."
Royce Da 5'9 also commented on the matter. "We done gave radio certain records that we feel can go, and they didn't go for reasons other than how good we feel the record is, how a lot of people feel the record is."
Watch the interview below:

Photo credit:spin.com