Birdman Says He Has Lil Wayne's Back With NY Comment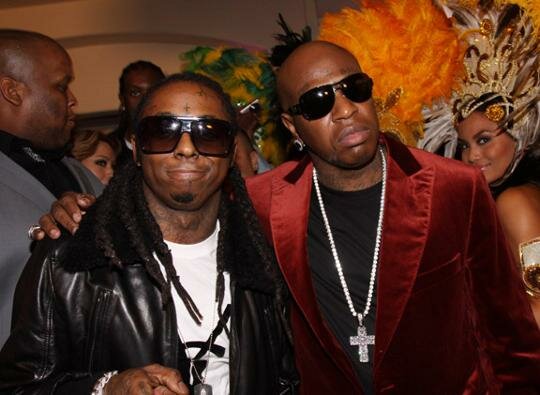 Well New York is in an uproar after Lil Wayne made some negative comments about the Big Apple. But it seems that Lil Weezy is not all alone as he has found someone who will back up his every word through this ordeal.
Birdman says that regardless of what Weezy may have said he is with hime 100 percent as he believes that that whatever Lil Wayne says is "law."
Lil Wayne recently made a controversial statement saying he "flat out [doesn't] like New York."
Soon after the Senator from NY demanded an apology from the Young Money rapper, but one person would rise to Weezy's defense as Wayne's mentor Birdman said that he backs his feelings against the Big Apple, stating that whatever Weezy says is "law."
"Well, to me, I feel personally whatever my son say, I'ma ride with," he told Fuse. "So if he say he don't like it, that's what it is. He don't like it, we don't like it. I don't like it if he don't like it. If he say it, that's law."
Senator Smith held a press conference yesterday in Times Square to put Wayne on blast. "If you don't like New York," said Smith, "you don't have to come to New York. You don't have to sell your products here. And perhaps we won't come to your concerts."
I'm actually wondering at this point how big of an impact this would make on Lil Waynes concert and album sales?
Photo Credit:streetanthem.com