Usher Hits A Brick Wall In Court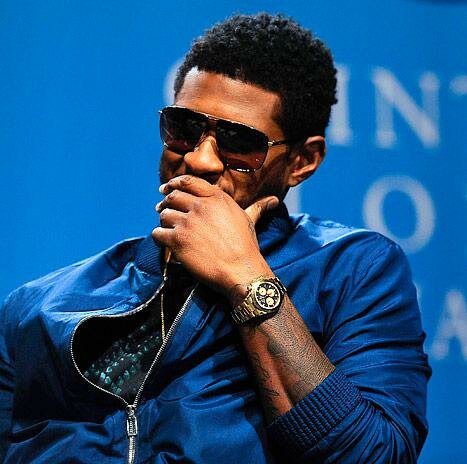 Usher recently found himself in a tough spot when the he was found in contempt of court for shutting down his ex-wife's credit card.
Usher's step-son recently passed away after a jet ski accident and although Usher was there for his ex wife while she went through the bad time, the battle has now seemed to start yet again.
And this time Usher decided to take his ex-wife's spending spree's as he shut down her credit card.
Usher is currently embroiled in a bitter custody dispute with his former spouse over their two children Usher Raymond V, and Naviyd Ely.
Tameka's son and Usher's stepson Kile unfortunately passed away after becoming brain dead following a jet ski accident in July, but the trial remains in session.
TMZ reports that at a custody hearing on Monday, the judge ordered Usher to reopen Tameka's Saks Fifth Avenue credit card. Although the account was in Usher's name, the court found it unacceptable that the star terminated it last year.
Tameka said that she needed the card to perform her duties as a stylist.
Usher's ex also had grievances over an unpaid nanny bill and she was unhappy with the musician's tendency to travel with the kids without informing her of their location.
The judge sided with Tameka and awarded her $1300 for the outstanding caretaker invoice.
This case is far from over but it seems that the tide has turned and now Usher is backed up into a corner.
Photo Credit:usmagazine.com