MC Eiht Plans And Ryan Lochte Beef Over Phrase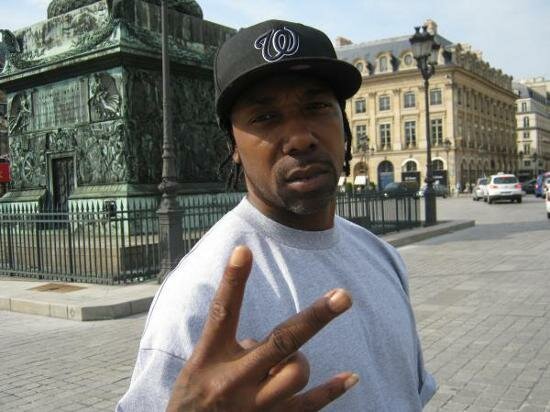 MC Eiht has a chip on his shoulder in the form of U.S. Olympic gold medalist and swimmer Ryan Lochte. Evidently he is infuraitated with the fact that Ryan is trademarking the phrase "jeah!"
MC Eiht's has been a part of a few beefs in his career including one with DJ Quik. Who could ever forget that one?!
Eiht now has an enemy who is of completely different nature, and my guess is that the rapper would never have imagined that would have an issue with an Olympic Gold Medalist.
TMZ recently reported that MC Eiht took the issue with the United States Olympic swimmer Ryan Lochte, over his attempt at trade marking the phrase "jeah."
"Why try and trademark something his ass didn't even create? I am mad that he isn't giving me proper recognition for taking my saying," says Eiht. "He is just disrespectful."
Eiht also mentioned that he will send out a cease and desist letter to Lochte adding that it's not a matter about money rather, "respect and truth."
In his defense Lochte says that he initially created the term after taking Young Jeezy's phrase "Chea" and adding his own twist to it.
Lochte's manager tells TMZ, "Ryan has beeen using JEAH for years…This is the first time I have heard of this claim by MC Eiht."
Photo Credit:rapradar.com