Alicia Keys Reveals New Album Name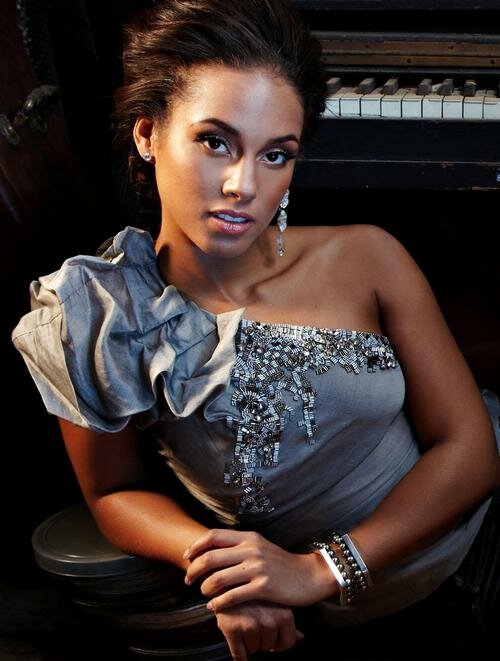 Alicia Keys has been back at work flexing her vocal cords and was kind enough to give her fans the name of her next album. But she did it in a rather surprising manner.
Alicia surprised fans when she posted an update about the album she's recording in New York.
She revealed that her first album since 2009′s The Element Of Freedom will be titled Girl On Fire because "that's exactly how I feel!!!"
She writes "Let me just say before making this record, in some ways I felt like a lion locked in a cage. I felt like a girl misunderstood that no one really knew, I felt like it was time to stop making excuses for any part of my life that I wanted to change. Once I made that choice I became a Girl on Fire, the lion broke free!!"
Alicia collaborated with 'old friends' and new artists, saying "I discovered so many beautiful sounds, and meanings and a lot about the power of a song. I can't wait to share this album with you. I promise when you hear it, it's a new me, I gave it my all: powerful, soulful, honesty and heart. With Girl on Fire, I want to move you and surprise you."
She added that the album is about "new beginnings, new perspectives and fresh starts. stripping away all the bad energy in your life and taking full control of the reigns and how you want to live' and reveals a new lyric 'I'll never be perfect, but at least now I'm brave!"
The release date is still up in the air but fans are already excited to listen to her new material.
Check out the song  'New Day', below:

Photo Credit: Zimbio.com