Timbaland & Missy Elliott Have Not Singed On For Aaliyah's Album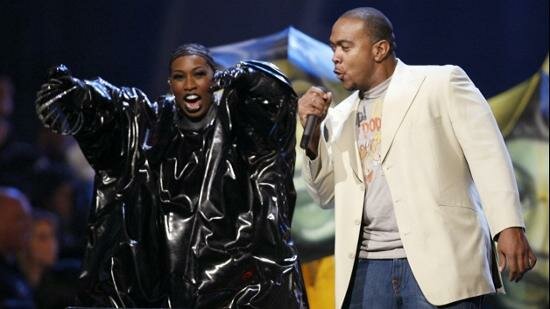 We recently reported that Missy Elliot and Timbaland would be on board for Aaliyah's upcoming posthumous release. However, recent reports are that both stars have not been contacted to be a part of the album.
Drake and Noah "40″ Shebib have signed on as executive producers, but regardless of what people may have heard Timbo and Missy will not be a part of the album.
Missy Elliott and Timbaland were two of Aaliyah's good friends and long time collaborator's, but in a recent turn of event it seems that they will not be a part of this upcoming project.
Missy's manager Mona Scott-Young revealed that Timbo and Missy will not be a part of the Blackground-released effort. She said that the two have yet to be contacted to appear on it and would not likely agree to work on the album if they were contacted.
"Although Missy and Timbaland always strive to keep the memory of their close friend alive, we have not been contacted about the project nor are there any plans at this time to participate," said Scott-Young. "We've seen the reports surfacing that they have been confirmed to participate but that is not the case. Both Missy and Timbaland are very sensitive to the loss still being felt by the family so we wanted to clear up any misinformation being circulated."
I'm not sure why both artists would first comment on why they weren't asked to be a part of the project and now decline to take part in it. Perhaps their feelings have been hurt or they just don't like how the production of the album will made, either way we will keep you up to date as events undfold.
Photo Credit:centrictv.com