Drake Brings Back Aaliyah But Not Everyone Likes The Idea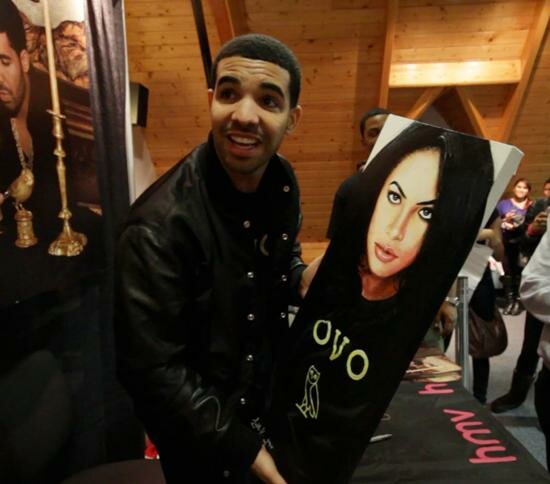 Drake recently released his new track that features Aaliyah, 'Enough Said,' and is causing a stir among fans and artists alike. Fans feel uneasy about the role Drake played in reviving the song mostly because he went in with a diss plus he did not get at Timbo to be a part of the project.
The Noah 40 Shebib-produced track is reportedly part of an upcoming Aaliyah album. Drake, who is a known Aaliyah and also sports several tattoos of the singer, offered a hint of the collaboration in March.
"I have some great Aaliyah news coming soon,"he said on Tim Westwood's U.K. radio show. "Just some special things. Great things for music, period."
The platinum MC delivers chest-thumping lyrics on the smooth track, which features the 'Rock The Boat' performer's trademark airy, whispering vocals.
"Tell me do you wanna talk about, talk about.I hate to see you feel this way, so tell me what I can I do to make it better for you?" she sings on the track.
But not everyone thinks the track should have been made to being with. Aaliyah has become a legend since tragically losing her life in a 2001 plane crash at the age of 22. The feelings about the song are mixed and many, in one side stands the hardcore Drake fans that praise his  ambition to bring Aaliyah back for a new generation.
The opposing corner finds the detractors who hate the idea of such an improbable collaboration. Timbaland, who has worked with Aaliyah for many of her hits, is among the latter.
He questioned the thought of a new Aaliyah album without his and Missy Elliott's involvement. After all, the trio made magic on Aaliyah's classic 1996 album One in a Million.
VIBE Magazine editor-in-chief Jermaine Hall understands the mixed reviews, but contends 'Enough Said' is a good, respectful effort that fits well with Drake's melodic style.
"Would I like to see a new Aaliyah comeback with Timbaland and Missy involved? Of course," Hall told CBS Local.
"But 40 didn't do a bad job. Drake is not 100 percent hip-hop.he raps and sings. And he does both well. And to a certain degree, 40′s and Drake's sound is more R&B than hip-hop."
Hall also mentioned that urban music fans should not be shocked by the record.
"We've had countless Tupac songs after his death and Biggie's Duets came out, which basically took what was left of some of his vocals," he said of the two rap giant's posthumous releases.
"There's always going to be criticism because people will say, 'Well, if Biggie was alive would he really work with producer A, B, or C?"
Fans were also mad because it is said that Drake even threw a verse in there that was taking aim at Chris Brown and found this to be downright disrespectful to Aaliyah and her memory. Of course this has yet to be confirmed, but why would anyone want to diss someone on whats supposed to be one of your most meaningful collaborations?

Photo Credit:madamenoire.com