T.I. Still Fine Tuning Album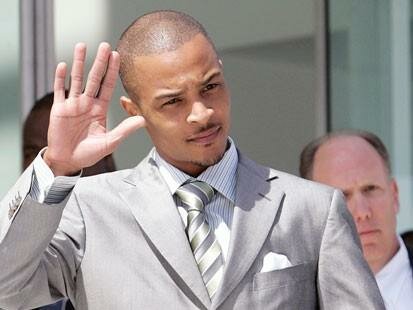 T.I. is on the brink of finishing up his new album, however he has come up with a very hard decision or make that 86 of them.
The hip hop icon is having is having trouble getting his new album together as he has amassed 86 tracks to choose from.
Tip was released from prison last year, but he quickly got down to business and recorded songs ever since.
The album 'Trouble Man ' was supposed to hit stores next month, but the hip-hop star isn't ready to make it public yet.
"Me being the perfectionist that I am, I'm still tweaking and fine-tuning, trying to perfect all parts of this project," he told MTV News.
"I did, like, 124 songs, and I've narrowed it down to 86 now, so now I have to continue to narrow down and continue to make it better."
T.I. hopes his new record will feature 14 or 15 of the best tracks he has to offer. For that reason, he is refusing to rush its completion as he doesn't want to disappoint his fans.
"I'm not trying to paint myself into a corner with a date," he said.
"I'm trying to make sure that the project is the absolute best it could be, and I'm trying to get it down by the end of the year."
T.I. also mentioned that his new record will be "more aggressive" than his previous efforts as he wrote much of it while spending his time behind bars.
Photo Credit:savvy.com