50 Cent Greets Floyd Mayweather As He Is Released From Prison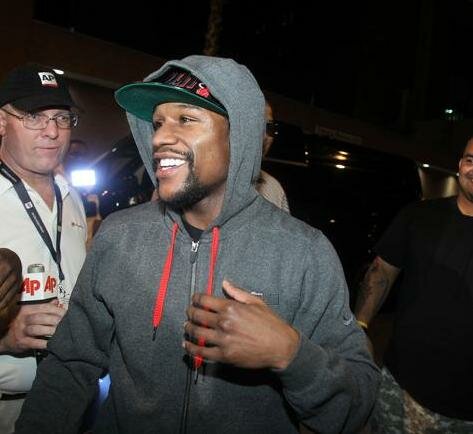 After serving two months Floyd Mayweather has finally been released from the Clark County detention Center in Las Vegas, guess who was on hand to greet him?
50 Cent has long been good friends with boxing champion Floyd Mayweather Jr., so it was only fitting that he meet him when he was released from prison on August 3rd.
Floyd was originally sentenced to jail time after being charged in a misdemeanor domestic battery case after a physical altercation with his ex-girlfriend, Josie Harris. Mayweather Jr. was sentenced to three months, but only served two months in jail.
After his release he was greeted by friends and family. Always one to make a statement Floyd left in a blue Bentley with 50 Cent.
In related news, 50 Cent and Floyd Mayweather have teamed up for a new venture called TMT Promotions. Their new company will take on established brands in the boxing world, to market, promote and produce high level boxing matches.
Photo Credit:nydailynews.com