Freeway Ricky Ross Owes $500K But Rapper Rick Ross Ordered To Pay $800K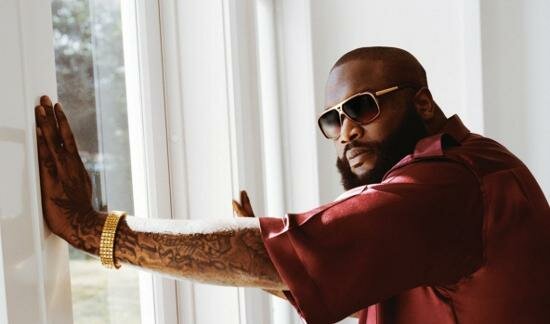 Freeway Ricky Ross just got some news that he was not expecting in his legal battle with Rick Ross, but don't count him out yet as things are just getting started.
Freeway Ricky Ross was in court on August 2nd in front of Judge Rita Miller, who is presiding over trademark infringement case. Miller ruled that Freeway Ricky Ross must pay $500,000 in attorney fees and court costs on behalf of Rick Ross, born William Leonard Roberts II. However, this did not leave Willima Roberts out in the clear as he will have to pay the amount left when you take 500 from 1.3 which will be around the area of $800k.
Freeway's lawyers unsuccessfully argued that each time Rick Ross mentioned the name in trade – in print, radio, or on the internet, that is was a re-usage of his name, which should have extended the statute of limitations.
Judge Miller upheld an earlier ruling, that stated that the statute of limitations of two years in regards to filing a complaint over the name had passed. The judge said Rick Ross was lucky to get anything at all, she did it because it was mandated.
"We believe that every time he goes on the radio he's re-using my name, but the judge ruled that it's one continuous use," Freeway Ricky Ross explained.
"I believe that those are all re-uses of my name, separate and different from when he started to call himself Rick Ross. They were trying to get me to pay $1.3 million, but she [Judge Miller] knocked it down to $500k.
"It aint over and it aint never gonna be over until things get straight," Freeway Ricky Ross promised.
"I aint gonna stop, I am going to keep going until I get my name back and whatever else I got coming."
In July, a judge ruled that Freeway Ricky Ross could bring a lawsuit against Warner Music Group, which has officially been filed.
Freeway Ricky Ross still the Warner case and is still in a great position, he's about to set Trial against Warner Bros. and make them recognize you can't just take intellectual property.  Rozay is tracking 200K in sales, recouping 800K out the door on a non album related expense on Gold sales will cost him more than Freeway Ricky Ross' 490K.
Freeway Ricky Ross also plans to depose Lyor Cohen, Todd Moskovitz and Sean Combs which is major news.
Freeway promises that he will not quit and continue to take further legal action.
Original Story All Hip Hop
http://allhiphop.com/2012/08/02/exclusive-freeway-ricky-ross-ordered-to-pay-rapper-rick-ross-500k-legal-bill/
Photo Credit:bet.com