Eminem Is Taking Care Of Business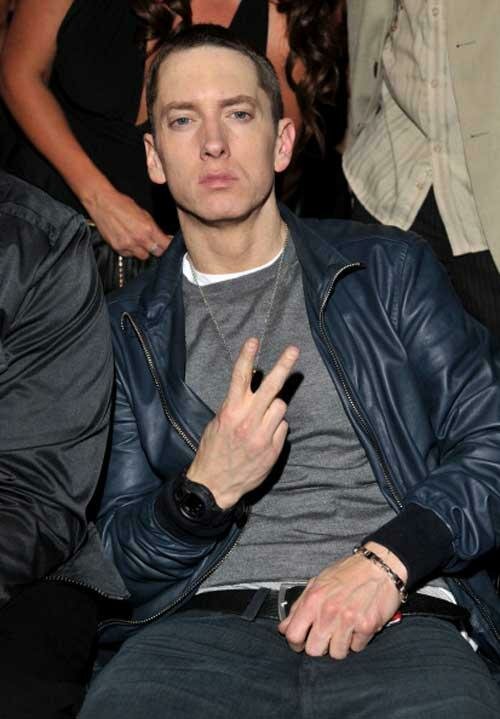 Eminem has already cemented his status as one of the best in the hip hop game, but it seems that he has long had difficulties when it comes to the business side of music.
Slim is finally getting his priorities together as he gets his Shady Records label back on track, but in order to accomplish this difficult task the hip-hop star will have to dig deep inside and tackle this issue as a businessman rather than a rapper.
"I don't get into as much of the technical aspect in the business sense. I have no idea what's going on – ever," Eminem told Detroit radio Station Channel 955.
"I don't even know where I'm at right now."
As we all know Eminem is good friends with 50 Cent and they have both had a very long successful career, but there is one thing that 50 holds over Eminem, the fact that Eminem admires his fellow rap star's ability to focus on business.
"It was always like a mutual respect thing and we became friends outside of the music. 50 is very big on the business aspects of his career," Eminem said. "I would consider him a smart businessman."
Eminem helped produce Slaughterhouse's new album Welcome to: Our House, which is out on August 28. The supergroup's record has taken all his attention recently, but he has still found some time for his own material.
"I actually started my album, but I haven't fully went in yet because I've been finishing up this Slaughterhouse record," he said.
Guess what Slim had to say when asked about the release date for his album "Oh my album? I don't have a date yet."
Photo Credit:hip-hopvibe.com