Alicia Keys To Unveil New Song At VMAs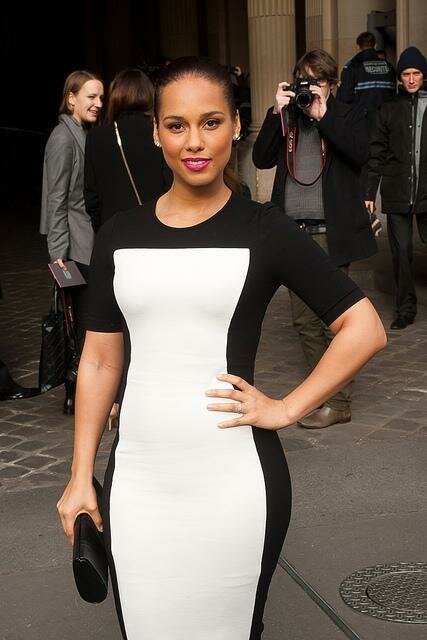 Alicia Keys has a surprise for her fans as she plans to perform her new song at the MTV Video Music Awards.
The hip hop singer is looking forward to unveiling the track to everyone around the world during the awards ceremony in September. She has been gone from the music scene for quite some time but now she wants to give her fans a taste of what she has been working on in the studio.
"I'm in my space and I feel more confident than ever to really just have a crazy, fun time," Alicia said.
"It's so exciting to bring people into my world and where I've been and what I've been working on. And there's no better place in the whole wide world than the VMAs to do that, so it's gonna be crazy!"
Alicia is very confident that her song will be a hit in the Los Angeles Staples Center. In 2007 she set the pace at the VMAs when she debuted her hit No One, so she feels confident about repeating her success again this year.
"Debuting a new song at the VMAs is definitely special. I debuted No One at the VMAs – it was the first time anyone in the world heard No One," Alicia explained.
"It's the perfect setting. It's the right energy. It's the right vibe. People are so excited about the night of music and hearing different styles that it just goes over really well. I can't wait!"
Alicia is a pro when it comes to VMA performances, having most recently taken to the stage at the event in 2010.
Photo Credit:flickr.com