50 Cent Gets Gamboa For The Money Team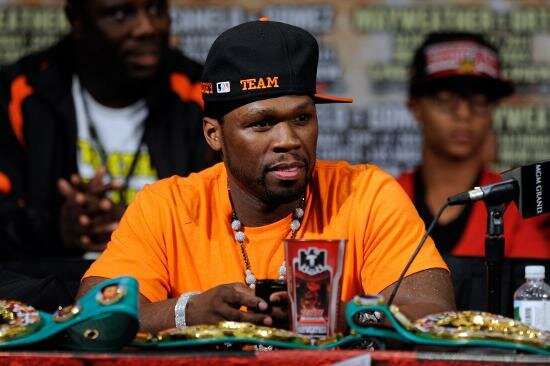 50 Cent keeps staying relevant whether it's with his music, headphones, energy drink or his newly founded Money Team.
The hip hop mogul just announced that he singed boxer Yuriorkis Gamboa to his Money Team, adding an even more impressive arsenal to his already talented machine.
Fiff has been there and done that in the music industry business. He's turned from street hustler to corporate businessman and sold many things, from mixtapes to movies, video games to vitamin water and let's not forget his one of a kind headphones and energy shots, Street King.
50 recently added another title to his resume as he became a licensed boxing promoter. His company, The Money Team (TMT), has now signed a very experienced boxer with a knockout resume.
Cuban boxer Yuriorkis Gamboa, was a gold medal winner in 2004 and a past featherweight champion.
But like I said before 50 is a businessman so he decided that this would be the perfect time to release one of his new tracks  "New Day," a song that features Dr. Dre and Alicia Keys.
In the music video you can check out some of Gamboa's highlights.
Check out the video below.
Photo Credit:cbslocal.com