Young Buck Gets His 615 Necklace Back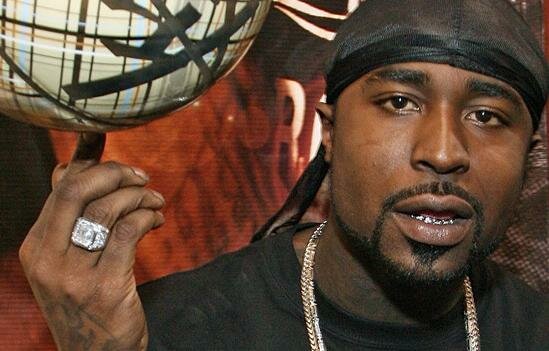 We recently reported on how Young Buck's possessions were auctioned off by the IRS to try and settle a part of his bill owed to them. Well it seems that Young Buck was able to acquire one of his prized possessions back from the IRS.
It's no secret that Young Buck has been down in a hole while the IRS has taken everything from him while he awaits a prison stint. To make matters a bit worst the IRS also took his artist name (Young Buck) or at least the rights to it and auctioned it off as well.
Not one to lay back while getting beat Young Buck decided to spring into action and get some of his items back at the auction. We now have confirmation that the rapper was able to get his "615" chain back. The chain refers to the name of Buck's label and is the area code for Nashville, Tennessee.
Buck released a video and has publicly spoken on the matter. "These types of things, they're sentimental to me," said Buck, referring to his 615 chain.
"Anything that holds sentimental value, it had to come back," added Buck. "I ain't never been no material-driven type dude — the material things ain't never made me. It's nothing that anybody, not just the government, can take from me other than my life that I can't get back."
"I just want people to understand I'm straight," continued the former G-Unit rapper, maintaining an optimistic attitude. "I'm just letting everybody know out there, Young Buck, one hundred, I'm right here, trying to keep everything together, trying to spend as much time as possible with my children."
I'm just wondering at this point though if Buck did not have money to pay the IRS where did he get the money to get the chain back? And more importantly will the IRS come back and take the chain again as the rapper is still not debt free.
Watch the interview below:

Photo Credit:posterous.com