Ice-T And Rush Limbaugh Wage Twitter War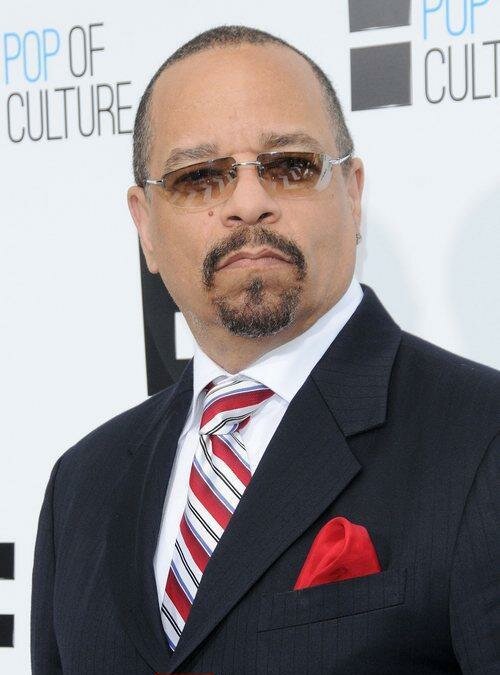 Ice-T has now aimed his sight on Rush Limbaugh via Twitter, after Rush called the rapper out on his talk show.
Rush Limbaugh had a chip on his shoulder after Ice-T defended gun rights on during an interview about the Aurora, Colorado shootings that left 12 people dead on July 20.
"I'll give up my gun when everyone else does," Ice-T  told UK Channel 4 News after the shootings. "If there were guns here would you want to be the only person without one? The right to bear arms because that's the last defense against tyranny, not to hunt. It's to protect yourself from the police. If somebody wants to kill people, they don't need a gun to do it. You can strap explosives on your body, they do that all the time."
After listening to this Rush Limbaugh decided to vent out in his own show against Ice-T.
"There's Ice-T saying the only reason we got guns in America is 'to protect yourself from the police,'" Rush Limbaugh laughed. "Well, we're told, 'Hey, its cultural. We gotta understand it from the cultural standpoint. That's where Mr. T's [Ice-T] is coming from."
"He knew the word 'tyranny' and he knows that tyranny comes from government representatives. Double impressive. Tyranny doesn't come from media figures, or actors."
Ice-T caught wind of the situation and replied to Rush Limbaugh's comments through Twitter.
"Before you challenge me do your research," Ice-T tweeted.
"I've lectured at Stanford, Princeton & Harvard to name a few… I just might be smarter than YOU."
Ice took aim at today's rapper's as well, claiming the new breed of emcees are less politicized than the previous generation of artists.
Ice-T didn't sugar coat his thought on Rush Limbaugh as he called him a "racist piece of s**t" and told his 272,673 followers that if they supported Rush Limbaugh or Bill O'Reilly, they should stop following him.
"No matter what.. There will ALWAYS be two sides to every issue.. Have the courage to chose one," Ice-T advised.
Photo Credit:contactmusic.com