Rihanna And Chris Brown Vacation Together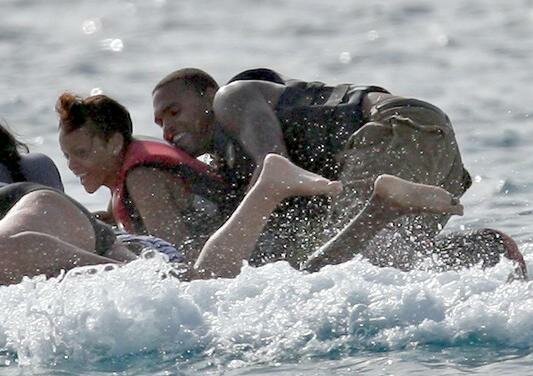 It has not even been 24 hours since we last reported that Rihanna and Chris Brown were vacationing in the same place. We said that it would only be a matter of time before they would be spotted together and we were correct.
The hip hop singers were said to have spent a romantic evening together yesterday. Both hip hop stars are currently enjoying a vacation in the South of France with friends.
It is said that Rihanna met up with Chris Brown under the cover of darkness soon after he touched down in Europe.
Chris flew in to Nice by private jet and then took a helicopter to Saint Tropez along with Ludacris and now they have chartered a multi-million boat for a week.
"Chris is staying on the yacht next to Rihanna's," a source claims.
"He's got rappers Swizz Beatz and Ludacris with him and they've decided to film a music video too."
"It was a last-minute trip, but Chris wanted to see Rihanna. They have this weird addiction to each other and can't seem to stay away. She was really happy when he arrived. She spent all evening getting ready to see him. They waited till night so no one saw them."
'She went to his yacht, which they moved to a secluded bay. They've been through a lot, but still have strong feelings for each other."
In this relationship you could say that both are more drawn into the dram that they each bring into each other's life, because they have been through a lot and most of it was not pretty. But hey I guess people can change.
Photo credit:mytensense.com