Ice-T Defends Right To Bear Arms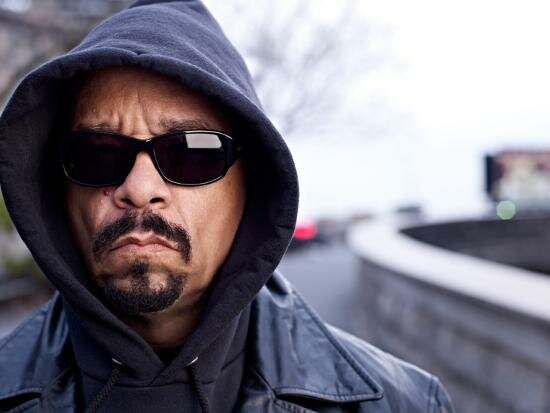 The tragic shooting at a movie theater in Aurora, Colorado, has many speaking about gun control, but not all are for the idea.  Ice-T has spoke out on gun control, saying that Americans have the right to bear arms.
During an interview with Channel 4, Ice-T explained why people should be legally able to own guns and that they should be intended for use against oppressive regimes.
"I'll give up my gun when everybody else does. Doesn't that make sense? If there were guns here, would you want to be the only person without one?" he said.
"Yeah, it's legal in the United States. It's part of our constitution. The right to bear arms is because it's the last defense against tyranny. It's not to hunt; it's to protect yourself from the police."
Ice-T said that there is no link between gun control and the massacre that took place late last week. As most people may know by now the shooter actually passed all background checks and he did purchase the guns legally.
"Not really. If someone wants to kill people, they don't need a gun. Not really, you can strap explosives on your body. They do that all the time," he continued. "[Amending laws is] not going to change anything in the United States. The United States is based on guns. Like KRS says, you'll never have justice on stolen land. So it's not going to change."
It really is a sad thing happened in Colorado but perhaps the question is not gun control, but rather the action that the legal system will take on the shooter. He already seems to be acting as though he is a bit crazy and I would hate to see the guy walk to a ward all because he is too smart and knows how to play the system to his advantage.
Photo Credit:hiphopwired.com