Young Buck Gets 3 Years For Weapons Charge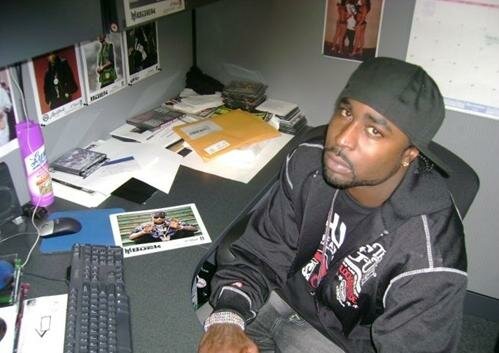 Young Buck has been waiting for his sentencing day and now it has finally arrived. It seems that the ex G-Unit member will take a trip to the pen for a about 18 months depending on behavior. But just to make matters worse it seems that his jewelry will be auctioned by the IRS.
Young Buck was sentenced Friday (July 13) to three years in prison after being convicted on weapons charges. The day is already considered to hold bad luck for many and for Young Buck this held to be true.
The conviction was due to an arrest for possessing weapons despite being a convicted felon. And in I really think that they went light on him considering the fact that any other convicted felon caught with a firearm usually gets an automatic 10.
MSNBC reports that the judge in the case was a bit lenient as he decided to sentence Young Buck to serve his two counts concurrently, meaning he will serve both counts at the same time and be done with them in about 18 months.
"With the judge not considering my history to subtract some time, I'm just thankful for what time I do have," said Buck. As well he should be because like  I said before anyone else would have gotten way more time on their sentence.
In addition to the jail time, numerous pieces of gold and diamond jewelry owned by Buck will be auctioned by the IRS on July 26. "I've had some rough times. I've been fighting the bankruptcy situation, and there were some court situations," said the rapper.
Well Buck I guess this may serve to everyone out there as a reminder that when it rains it pours! So always count your blessings, it kind of makes everyone wonder why you ever went against 50 in the first place.
Photo Credit:thejasminebrand.com