40 Glocc Says The War With The Game Is Far From Over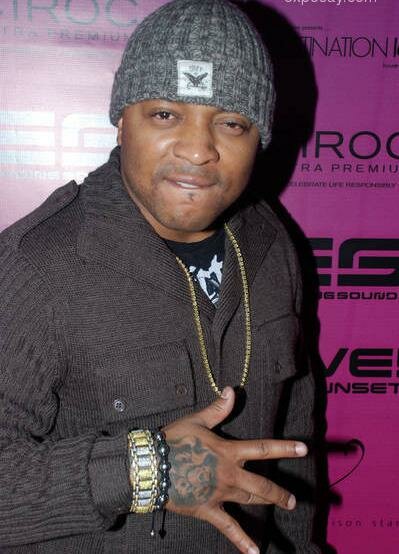 40 Glocc recently got jumped by The Game and his crew but he is still not discouraged and warns Game about the payback. The Inland Empire rapper also says that he was right in running simply because of the fact that his opponents were armed and he was not.
40 Glocc spoke to VladTV about the film footage released this past weekend of his latest altercation with Game. 40Glocc confirmed the fight, but also mentioned that Game had a gun yet he refused to pull the trigger.
He said, "I was more shocked [that] the bitch-ass nigga chased me down with the pistol and didn't squeeze," 40 told Vlad. "I had to talk the nigga up out of it, [saying] 'Don't do this.'"
Big Bad 40 confirmed that he will not be pressing charges against the Aftermath/Black Wall Street star. "Me, I don't give a f*ck; I ain't pressin' no charges…that shit ain't nothin'." He added, "You gotta take an L in certain situations."
40 acknowledged that he was scratched from the fight, as well as had a bloodied eye. 40 denied that he was knocked unconscious in the fight before continuing, "My motto is 'If you don't got a gun and they got some, you better run.'"
40 Glocc also added that he will likely retaliate on Game and company when the odds are even. "You gotta get ready for the repeat." Before closing, 40 said, "Thank God the nigga didn't have a tad bit of me in him…I'd be dead right now."
The audio interview with VladTV.com is below:

Photo Credit:exposay.com