Machine Gun Kelly Is Back At It With Yelawolf Beef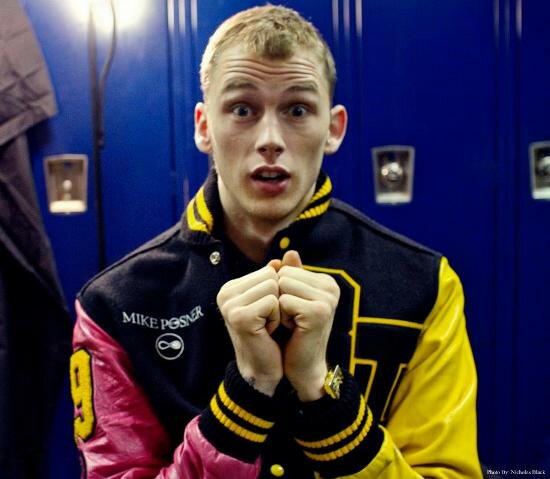 Machine Gun Kelly is reviving the feud that had already been forgotten with Yelawolf as he fires shots at Yelawolf.
It was not that long ago since Machine Gun Kelly and Yelawolf had at one point began to beef. It all started when Yelawolf lit up some shots aimed at MGK during the Shady 2.0 cypher at last year's BET Awards.
Now, MGK has brought back subject during an interview with MTV News, calling the Alabama rapper an "old man" and that he should respect his elders.
After asked about how he feels regarding comparisons to Yela, he responded, "I love him, man. You gotta respect your elders, and he's an old man so I gotta give it up. I respect all grandpas around the world doin' it big. Salute."
MGK had previously let the beef slide after Yela dropped his verse during the Shady 2.0 cypher, but Yela later responded, "It's probably the most insulting thing on the planet, to be asked to sign a Machine Gun Kelly autograph."
Well now it seems as though the gloves are off and this just may be the best lyrical beef on the scene since 50 put Ja Rule out.
Photo Credit:richkidsbrand.com