Paris Hilton Turns DJ And Gets Booed For Her Efforts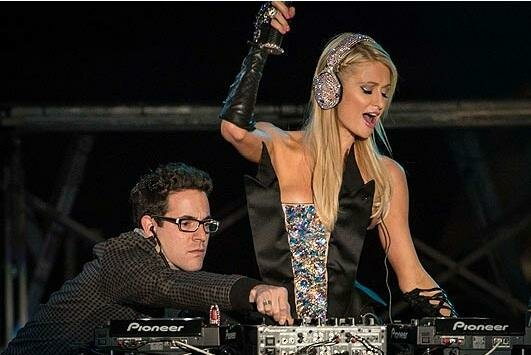 Paris Hilton has tried her hand at plenty of things. She's been a video star, a reality actor and even a paid party celeb, but it's her latest move to being a DJ that has everyone perplexed.
Paris has been known for various reasons including her family fortune, however that doesn't stop her from trying new things. She recently made her debut as a DJ in Brazil and got 'booed' for her work.
The heiress played a one-hour set at Brazil's Pop Music Festival in Sao Paulo on the weekend.
Paris played her own new song 'Last Night' in her set as well as Rihanna's 'We Found Love'. 'Wow! What an incredible night! So happy you all loved my set! Loved watching you all smile & dance! One of the best night's of my life!' she tweeted after her show.
Hilton is working up on a follow-up to her 2006 debut disaster 'Paris'. She has enlisted the help of LMFAO and Afrojack to at least try and make her sound somewhat relevant. But as you can see most of the public is just not that receptive to her lack of talent.
She may get the hint sooner or later, but until then I guess we will just have to endure her DJ'ing and see if she gets any better at it.
Watch what happened in Brazil here.
Photo Credit:justdohits.com