Jay-Z Sued Over His Book "Decoded"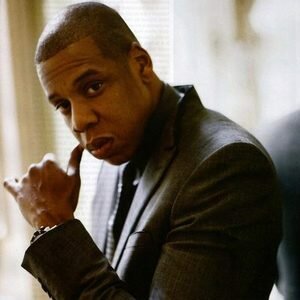 Jay-Z has been filed a suit by a man, Patrick White, who claims he stole portions from his work.
The New York rapper, Jay-Z, was sued over his book "Decoded," which was released in 2010.
A man that goes by the name of Patrick White claims that Jay-Z stole portions from him when his laptop was stolen back in 2009. White filed the lawsuit on June 13th and he stated, "In 2009, my personal computer was compromised, resulting in my personal work to be used in Jay-Z's book 'Decoded' which was released in 2010. I just want my percentage of the book's earnings, since they did steal portions of the book from my laptop."
The lawsuit about the book "Decoded" is that Jay-Z stole White's work from his stolen laptop and used it as his own, while giving no credit where credit is due. White had some comments to add, "This book contains various expressions such as colors and phrases, which correlates to my work. After contacting or attempting to contact the co-author, I got no reply."
White is suing and hoping to get the justice that he deserves, Jay-Z, Dream Hampton and Random House for copyright infringement while adding invasion of privacy.
Photo Source:sohh.com