After Years Of Beef Prodigy And Keith Murray Seen Photographed Together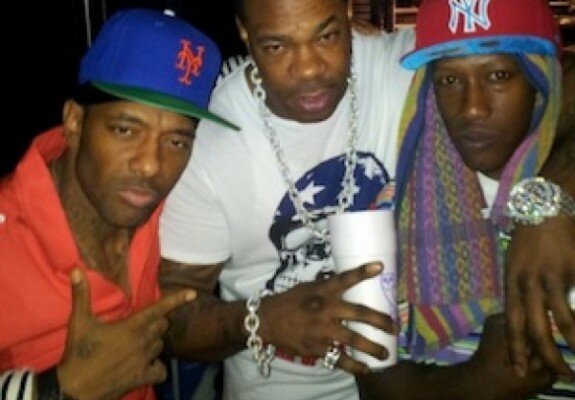 Hiphop beef that goes back to the mid-90s, but Busta Rhymes recently took a photograph with Keith Murray and Prodigy.
Prodigy and Keith Murray have had a feud dating back as far as 1995, collaborating on the LL Cool J single "I Shot Ya Remix." Soon after the track was released Keith Murray assaulted Prodigy in a New York nightclub. While both have history together by dissing each other in interviews for the last 17 years and on songs, they have both reconciled.
On the early morning of June 17, Busta Rhymes was recently photographed with both New York emcees and Prodigy acknowledged the photo via Twitter.
In the other hand, Keith Murray has yet to speak of the matter. In 2007, Keith Murray commented on an interview saying, "We ain't really dissing records. He said something in a record, but I made a record . But nah, it ain't no beef with Prodigy. That's dead and old." A year after the interview Prodigy took verbal shots at Murry, which revived the conflict once again.
On July 3, New York emcee, Prodigy, is getting ready to release H.N.I.C. 3 so start marking your calenders. While Murray released a project with Canibus, The Undergods just last year.
Photo Source:rapradar.com