Rodney King Dead At 47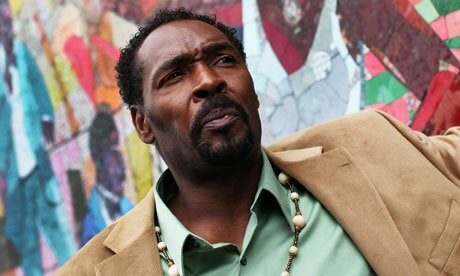 Rodney King, the man of the 1992 Los Angeles riots was found dead this morning in his swimming pool.
Rodney King was found dead this Sunday, June 17, morning in Rialito, California.
TMZ news site reports that Rodney King's fiancee found him at the bottom of his pool. Not knowing what to do his fiancee immediately called 911 in hopes that they can help. The law enforcement responded to the call at 5:25am and after a long hour drive they attempted to do CPR after King's body was removed from the pool.
After making several attempts in order to revive Rodney King he was finally pronounced dead at 6:11 AM.
Law enforcements wanted to take an autopsy to find out the cause of his death, but police found no alcohol or drugs near the pool. Police questioned King's neighbor, Sandra Gardea, by asking her if she saw or heard anything suspicious. Gardea explained, "Around 3am, I heard music and someone was crying. Really crying, like really deep emotions…like if he was tired or sad, you know? I then heard someone say 'Okay, Please stop. Go inside the house.' …I heard quietness for a few minutes then after that I heard a splash in the back."
1992 of April, a jury discharged four LAPD, Los Angeles Police Department, officers for the beating of King after a high-speed pursuit, despite the fact that they were being videotaped on camera. After this event occurred, thousands of people in Los Angeles rioted for the next six days. In these six days there were 53 deaths and about $1 billion in city damages.
Our condolences go out to King's family and friends.
Photo Source:thehollywoodgossip.com