Drake And Chris Brown Got Beef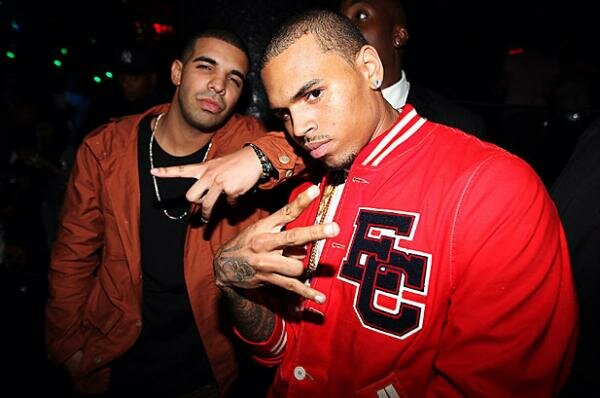 The Young Money rapper, Drake, has insisted that he didn't have any beef with the attack on Chris Brown this week.
Drake and Chris Brown clashed it out Wednesday night at W.i.P in New York City, New York. Drake has denied responsibility for the cut on Chris Brown's face.
A representative of Drake stated, "Drake did not participate in any wrongdoing of any kind last night at W.i.P. He was on his way out of the club when the altercation began. He did not engage in any activity which resulted in injury to a person or damage to property."
Witnesses reported that Meek Mill was shouting at the singer, Chris Brown, which incited the fight and the subject argument was not about R&B singer Rihanna.
A footage of the fight was released a couple of hours later that night, which shows Chris Brown in a headlock. In the clip it shows a man spinning out of a headlock in the upper right corner, which appears to be Chris Brown and one of his bodyguards appears with blood on his tank top. Drake's representative stated that Drake wasn't in the club when the incident happened, but witnesses say that he was spotted in the club.
The video is shown below:

Photo Source:hiphopsince1987.com